Eezesolutions is the First Impression of your
Brand.
A logo will depict your brand's story and will help you to
reach out to your audience.
Upgrade Your Brand
Altering branding outlook and audience insight should be done after few years to
keep your brand façade fresh. Therefore, it is advised to update your branding style
through an up scaled logo design. At Eezesolutions, our designers will assist you to
strategically uplift your brand presence through a new logo
keeping your brand's originality.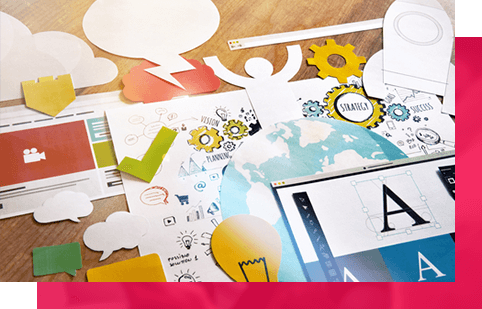 A Wide Range Of Logo Designs We Offer
OUR Designing
Process
We observe a thorough and elaborated process to present unique and exclusive products.
Design Brief
Our designers collect the creative brief and discuss the design possibilities to ensure your successful business future.
Brainstorm & Analyze
Our experts at Eeze Solution brainstorm and come up with unique yet realistic ideas to create your designs.
Digital Designing
Your first design draft is delivered for your feedback and work on your project till perfection is achieved.
Improvement
The designs are improved, finalized, with all the files delivered to you with complete ownership rights.